Welcome to the Ottawa Pump Track!
After many years of work, the Ottawa Mountain Bike Association and the City of Ottawa have finally built what everyone has been waiting for, the first publicly accessible pump track! No longer do we have to tear up our back years for a little fun, it's right here, in Ottawa, at your fingertips. 
Located atop Carlington Park, with views for miles, sits our newly beloved playground for bikes. It's with great gratitude that we thank all of the volunteers that made this come together. 
We look forward to getting sendy on the track and hope that this brings the community together from new to experienced riders. 
Until next time… Braaaap!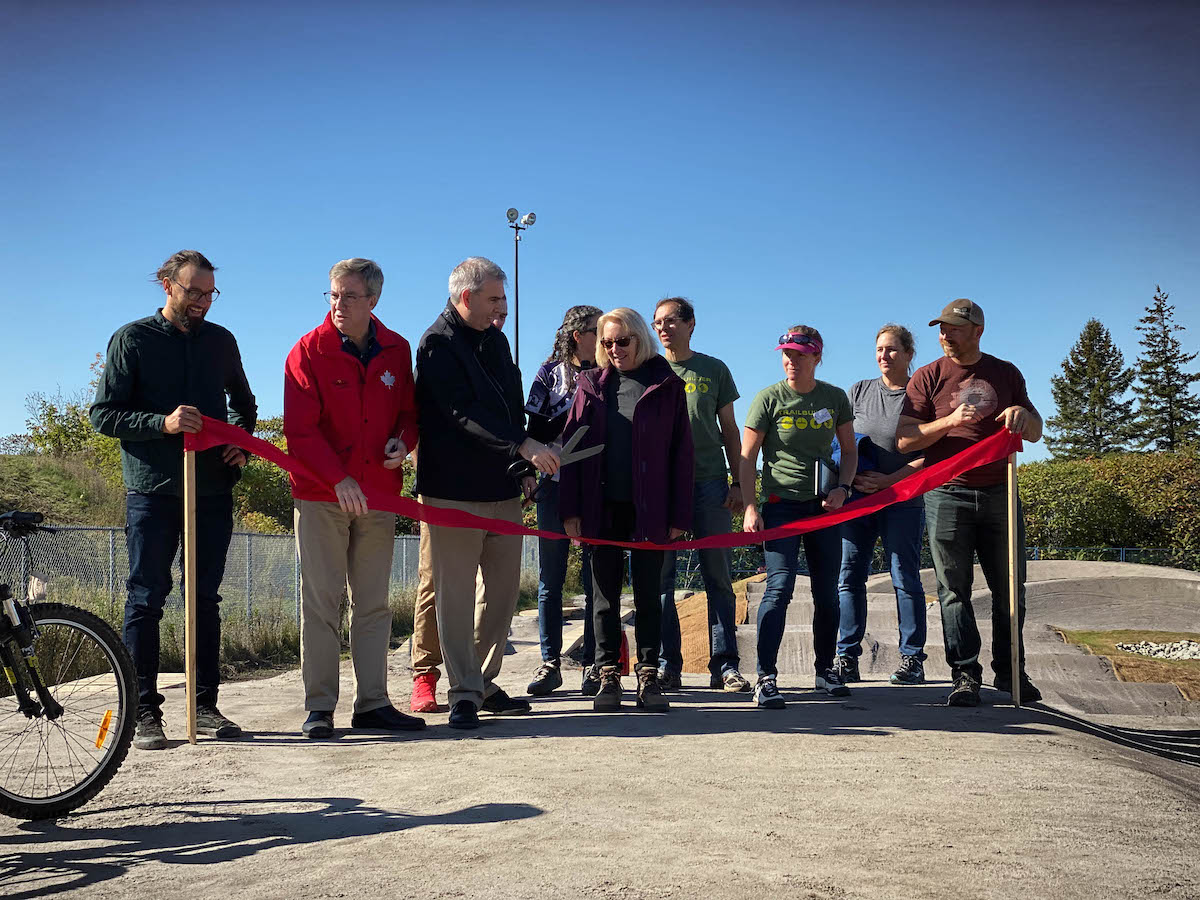 Mayor Jim watson showed up to make it officially official.
The stoke level was high!
Difficulty levels range from beginner to difficult. Stay safe out there folks!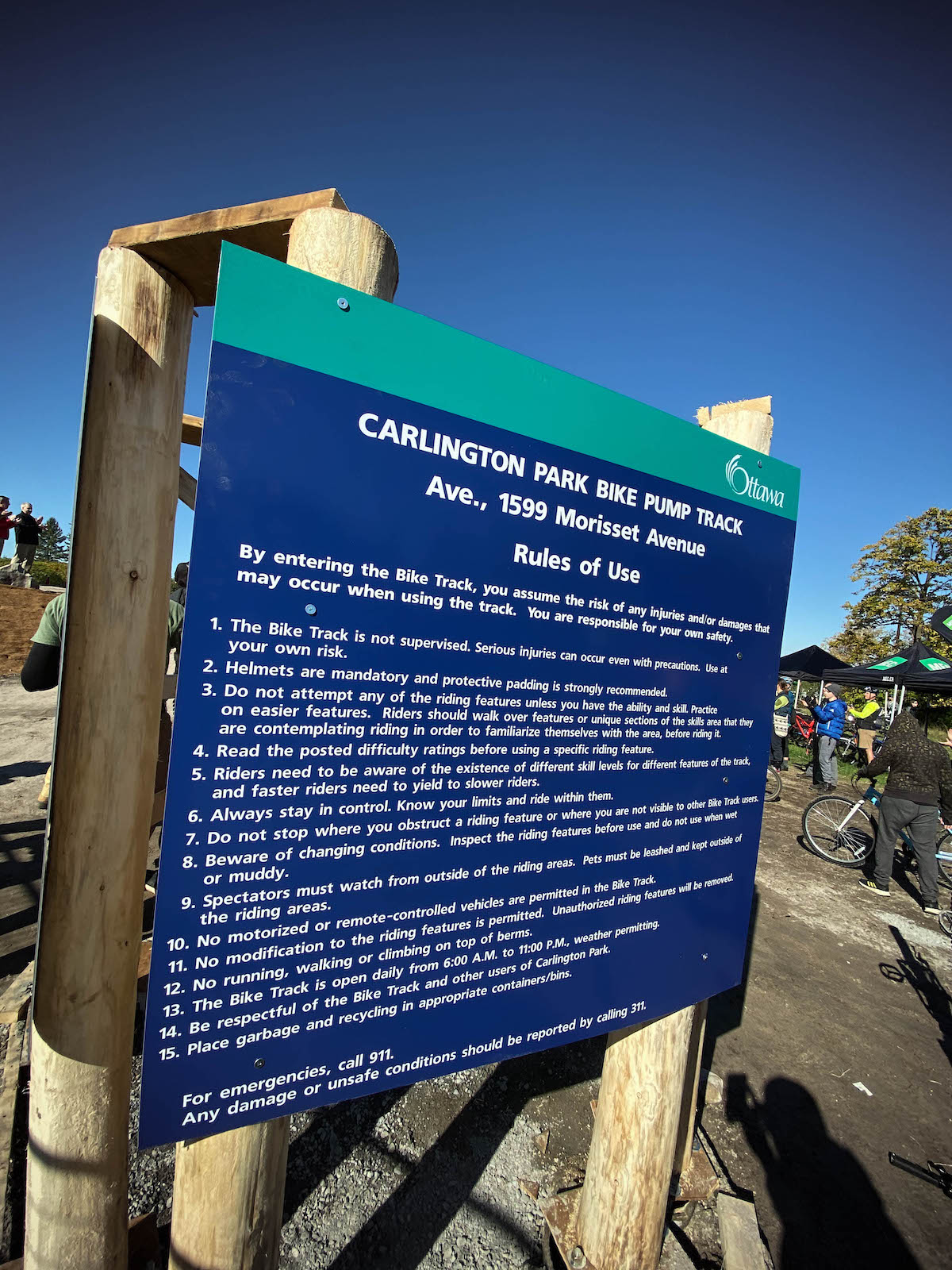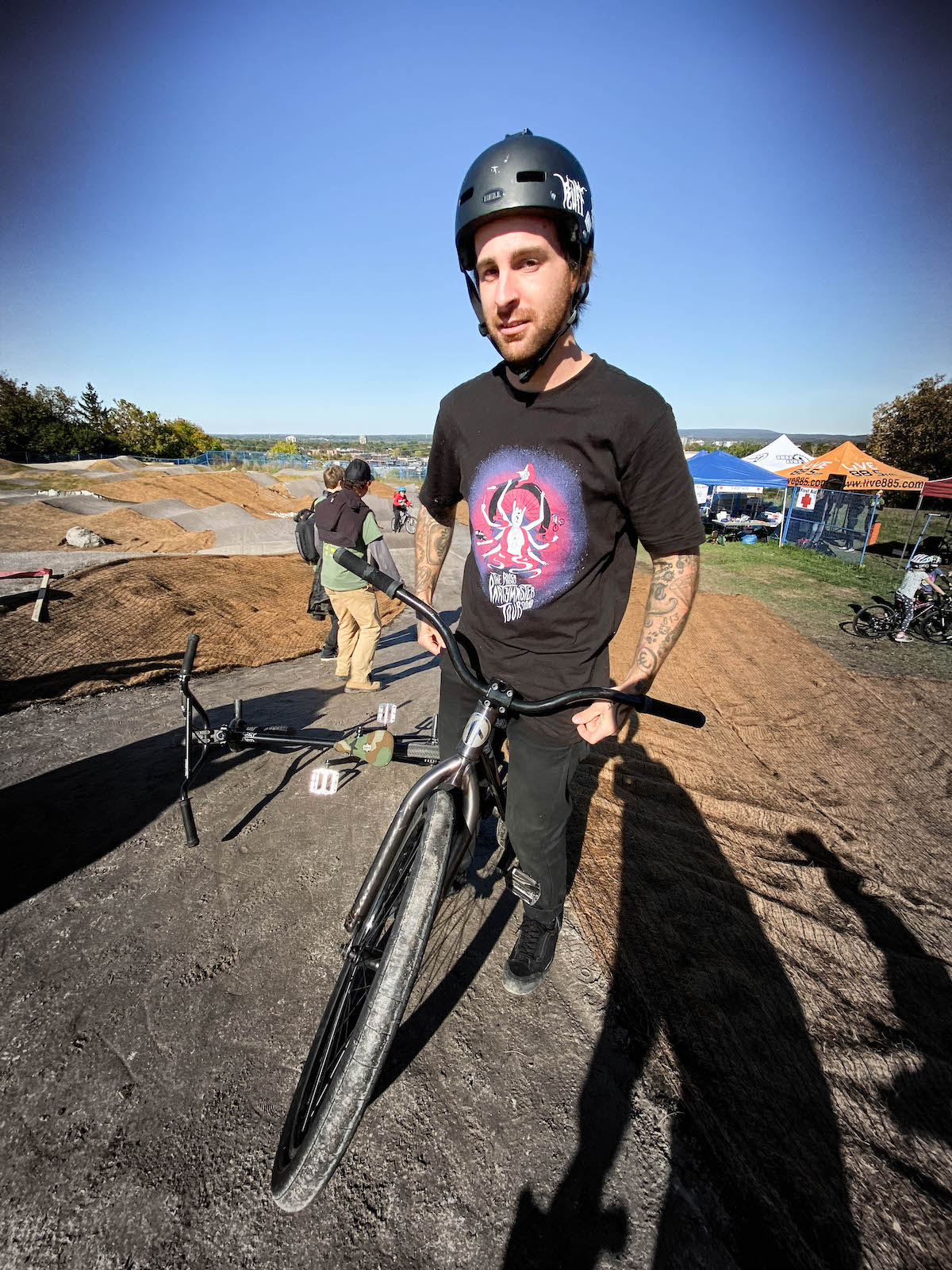 Jeremy Menduni from The Rise showed up to show everyone how it's done.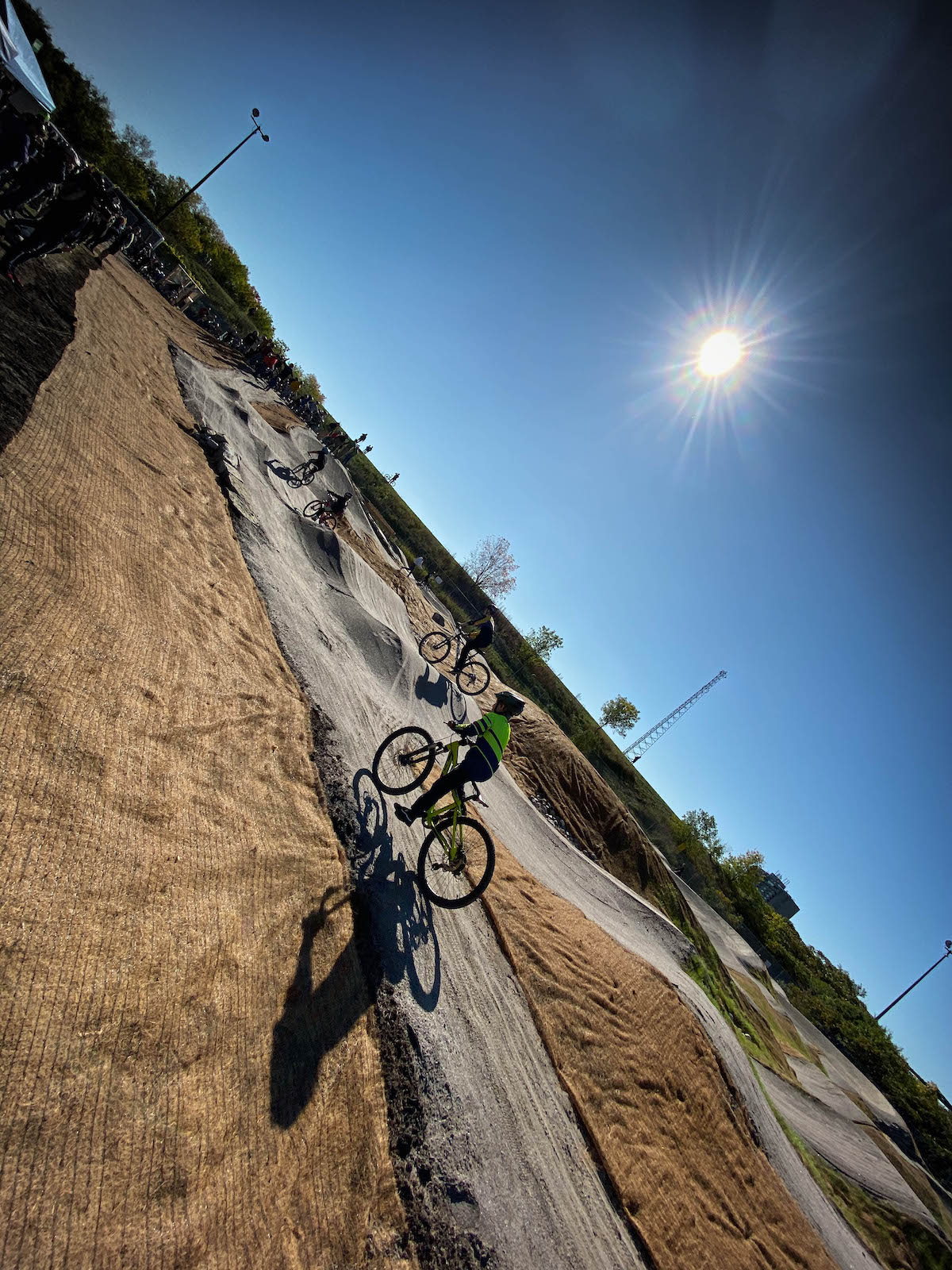 Probably couldn't have asked for a better day!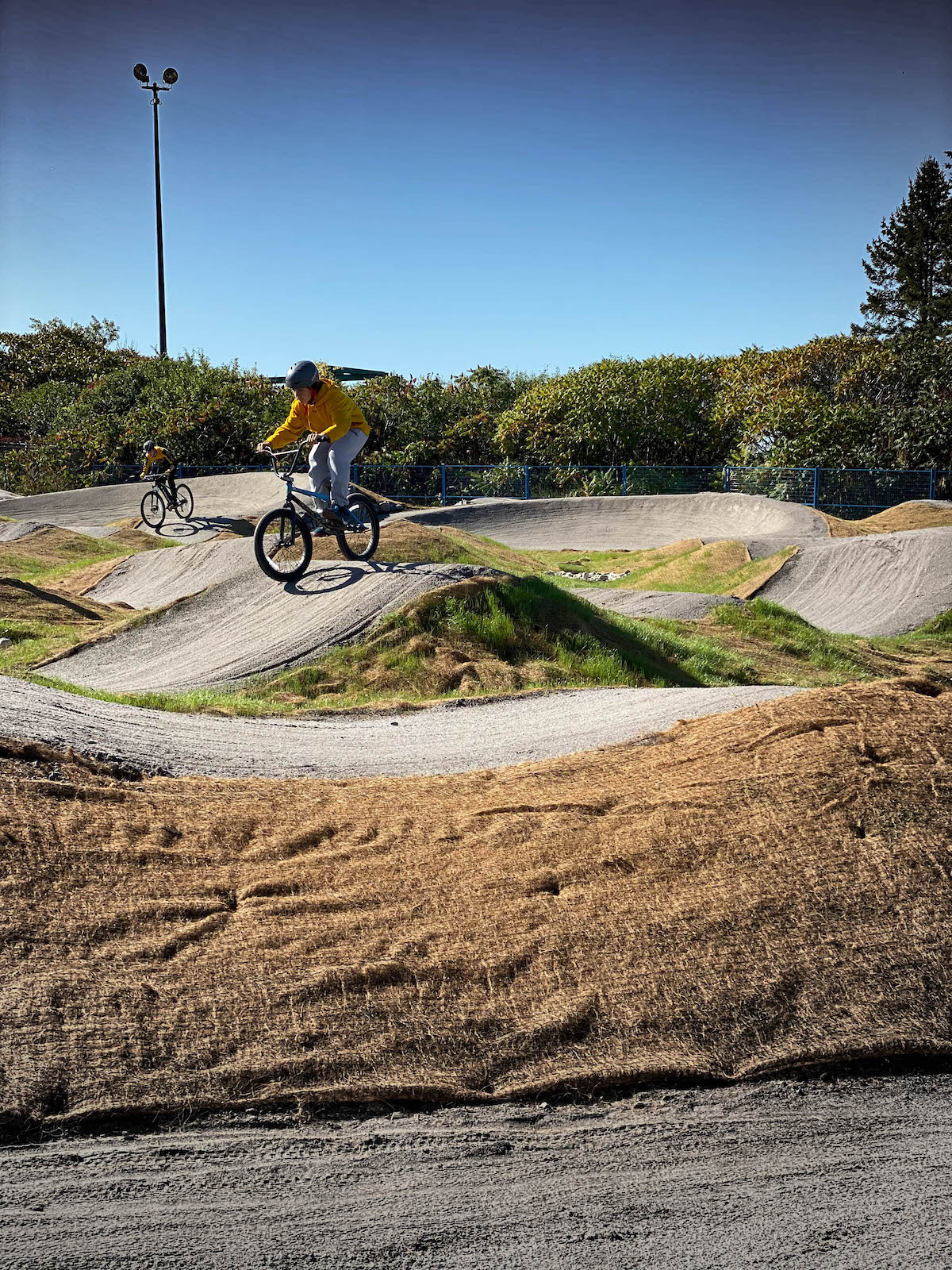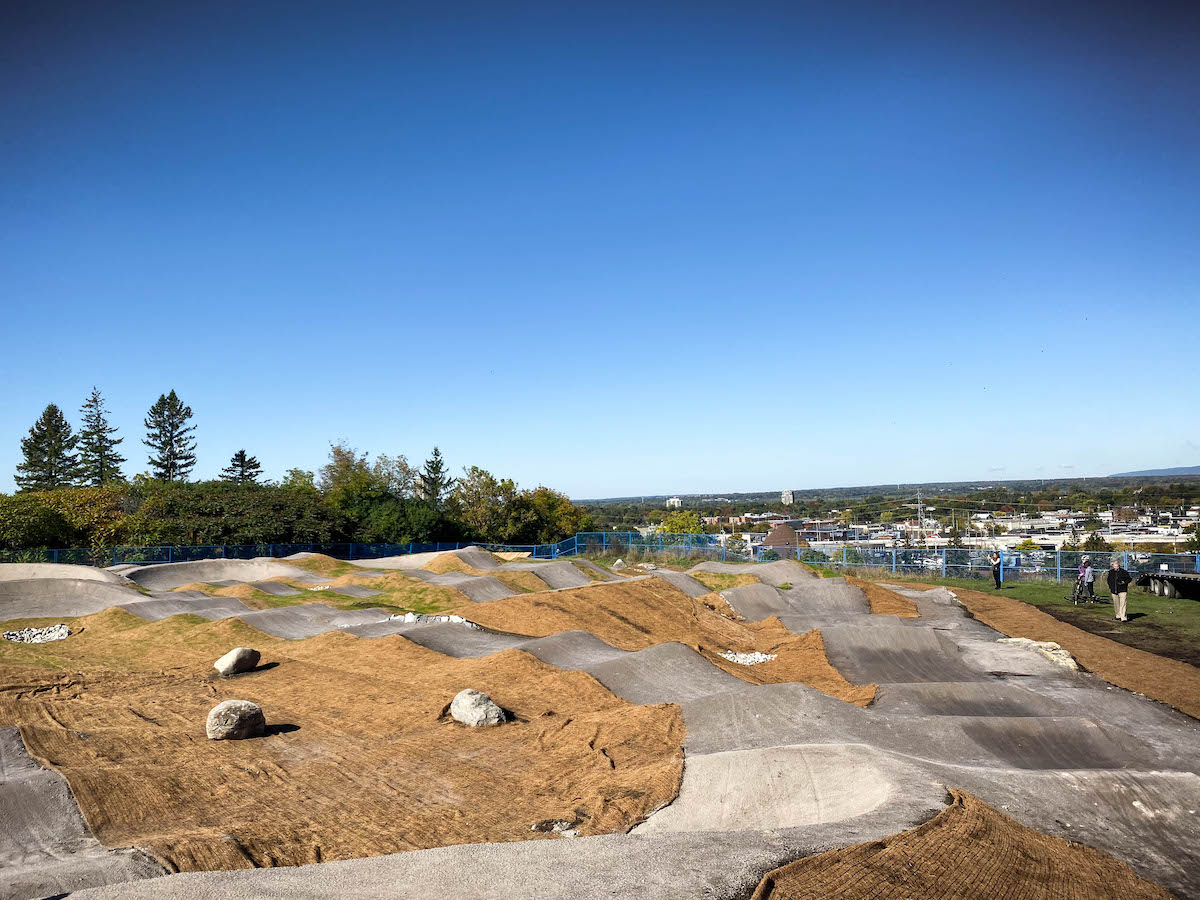 The future of riding in Ottawa is looking good!