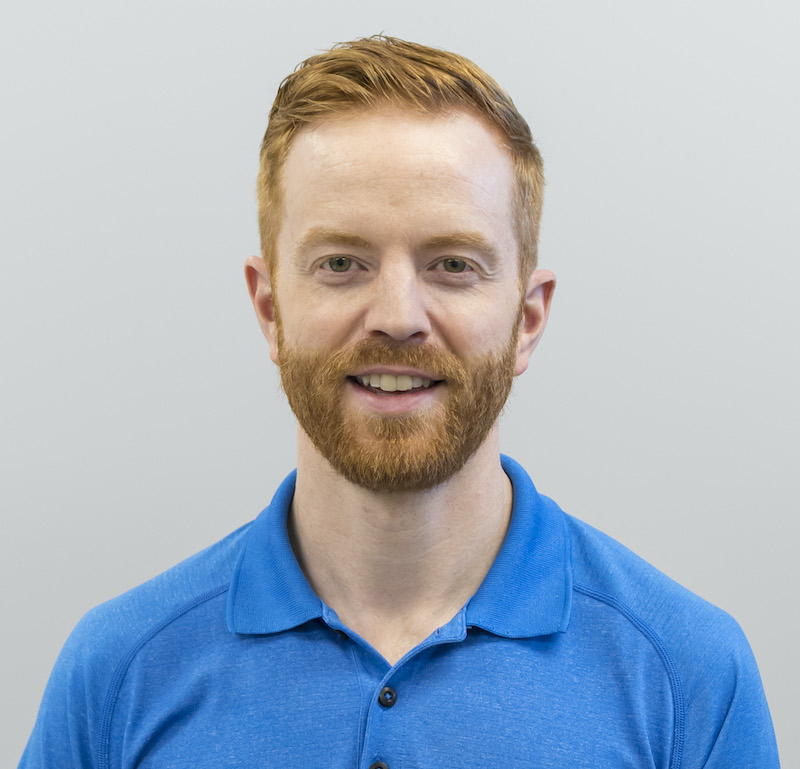 James Van Toever
Where it all began:
James grew up in a small town on Prince Edward Island, where his interest in competitive sports started at a young age. In the winter he played hockey and raced on the provincial alpine ski team, in the summer his focus switched to soccer. It wasn't until a ski coach introduced him to cycling as a form of off season conditioning that he became serious about riding bikes. In 1999, still in high school, James moved with his family to the south-eastern United States. The warm weather, Appalachian Mountains and a better riding community further reinforced his passion for cycling. Following high school graduation, he turned down a post-secondary scholarship to play soccer in the U.S. so that he could pursue full-time professional road cycling and mountain bike racing.
Cycling:
From 1999-2001 James raced as a junior and semi-pro athlete with the Highlands Ski and Outdoor Center club team based in Abingdon, Va. The support he received on this team helped expose him to some of the best races and racers in North America. In 2002 James spent time in Victoria, BC as a part of the Pacific Sport Organization and began working with some of the Canadian national team coaches. 2003 began with James signing a professional contract to ride for Morati-Honeywell, a UCI Mountain biking trade team based in Prescott, Az. Among many career highlights racing all over the world that year, winning the under 23 Canadian National Mountain Biking Championships in Whistler, B.C. and representing Canada at the World Championships in Switzerland by far ranks at the top. Following the 2003 cycling season with unfortunately little opportunity for support to continue racing, James gave up full time racing and pursued his undergraduate degree in Ottawa.
Academics:
While studying Health Sciences at the University of Ottawa, James developed a strong interest in anatomy and biomechanics and how an individual's work or play environment could be changed for better health and well being. He graduated with honours in 2007 successfully completing his undergraduate studies. Keen to learn and understand more about the human body he was accepted into the Master's Degree program in Physical Therapy at Queens University. After two years of specializing in orthopaedic dysfunction and rehabilitation, James landed his first job at a clinic in Kingston owned and operated by one of his professors. After 12 months in Kingston and another 12 months working at a prestigious clinic in Toronto renowned for its clinical mentorship, he settled back in Ottawa in 2014.
Putting it all together:
Ottawa is fortunate to have an extremely strong cycling community and word quickly spread when there was a physiotherapist in town with a background in racing bicycles at the highest level. James' schedule quickly filled with cyclists and triathletes experiencing pain while riding. It didn't take long after several poor patient outcomes, that he realized although these athletes symptoms could be managed well, if the source of the problem was not eliminated their pain quickly returned once back out on the bike. So James traveled to Boise, Id for an intense week long bike fit education seminar with the creator of WN Precision, a software bike fit program created on the principal of placing a rider in a position that would best allow them to maximize the push and pull of every major muscle group. Now seven years and over a thousand successful bike fits later, James has the experience and expertise to isolate a client's problem quickly and make the necessary recommendations and adjustments to fix that problem for good!
Services
PRE-PURCHASE: Getting ready to purchase a new or new to you triathlon, road, gravel,
cyclocross or mountain bike? This is the place to start.
BEGINNER FIT: You ride less than 2 hours per week, do not use cycling shoes or clip in pedals
but want all the benefits of a comfortable position that will prevent injury.
PROFESSIONAL FIT: You want more out of your bike. Achieving personal bests or solving
chronic injuries exacerbated by spending time in the saddle, no detail is overlooked.
CLEAT PLACEMENT: If being a spin master or Peloton pro is your jam or if you are satisfied
with a previous fitting but just purchased new cycling shoes, let me set you off on the right foot!