As promised, here's my homemade electrolyte recipe, ready in just 5 minutes! It's light, refreshing, and a great source of carbs, potassium, and sodium – all of which are essential for recovery. I recommend adding some to your water bottle to give you a little boost on your ride. If you have a sweet tooth try adding some honey or maple syrup, or freshly squeezed lemon/lime juice for the citrus lovers! Have some BCAAs lying around? Toss them in too! Remember to keep your ingredients as clean as possible by using organic products with no added sugars.
Ingredients (1 serving)
Water: ¼ cup
Coconut Water: ¼ cup
Pomegranate Juice: 1/8 cup
Orange Juice: 1/8 cup
Lemon Juice: ½ Tbsp
Sea Salt: Pinch
Ingredients (6 servings)
Water: 1.5 cup
Coconut Water: 1.5 cup
Pomegranate Juice: ¾ cup
Orange Juice: ¾ cup
Lemon Juice: 3 Tbsp
Sea Salt: 1/8 tsp
Directions
Simply mix all of the ingredients together, stir, and voila! If you know that you're going to be riding a few days in a row, try making a larger batch and storing it in the fridge. One thing to note is that once opened coconut water is only good for about 3 days. Hope you enjoy!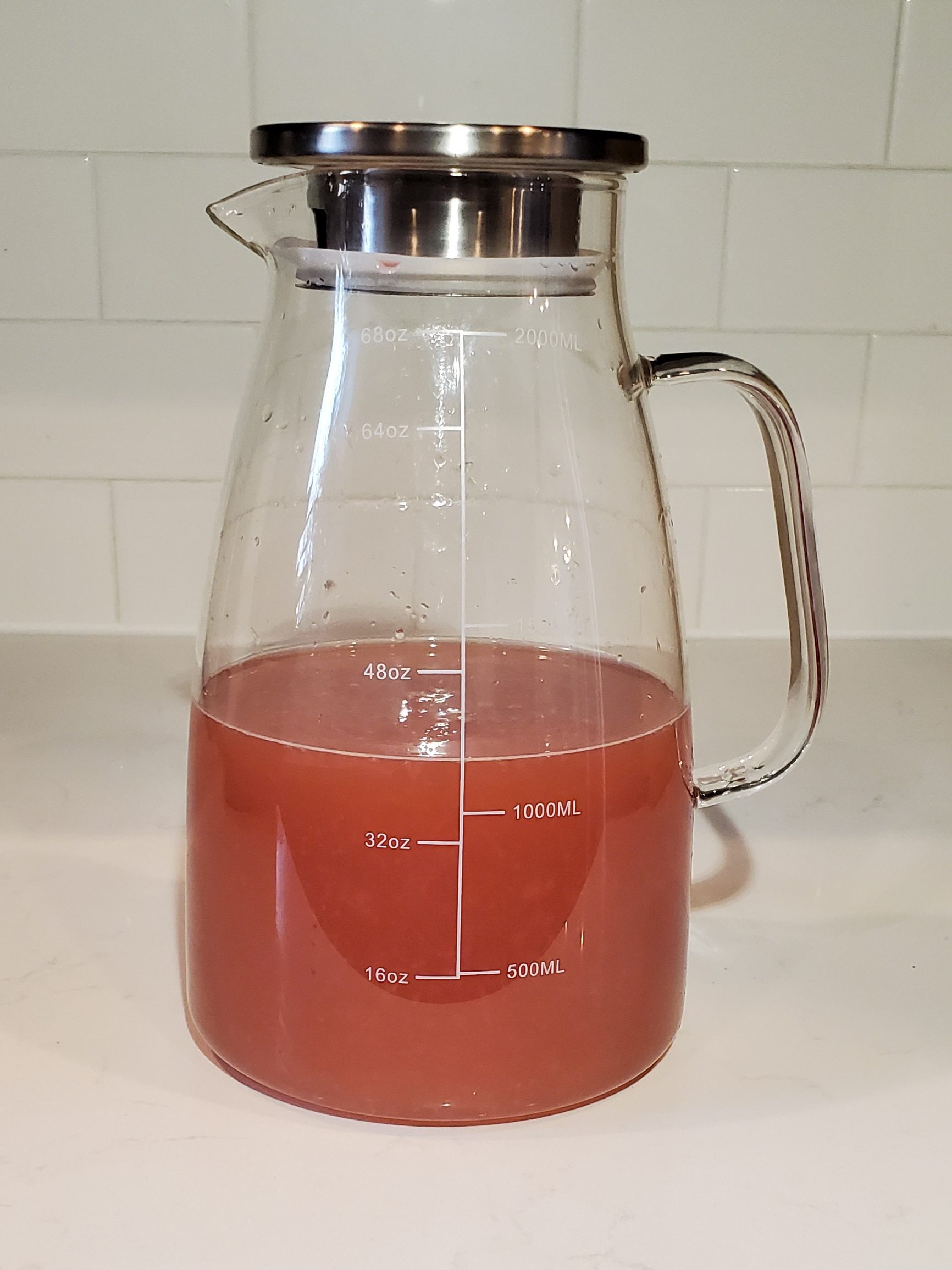 Nutritional Facts (for 1 serving):
Calories: 36 | Carbohydrates: 13g | Sugar: 10g | Potassium: 374mg | Protein: 163mg | Sodium: 141mg | Calcium: 29mg | Vitamin C: 17mg | Vitamin A: 2mg